What can Rabbinic arguments teach us about a complicated contemporary issue like cloning? As it turns out, a lot—and by applying one to the other, students gain a whole new understanding and appreciation of both.
Through Moot Beit Din, high school students use critical thinking skills to apply halakhah (Jewish law) to hot topics like stem cell research and immigration. Grappling with these issues from new perspectives, students learn to think on their feet, to braid the past and the present, and to compete with their peers to make the most compelling case. Moot Beit Din exposes students to the vitality of the Jewish legal system and its relevance to their own lives.
Assigned an issue of contemporary moral significance such as Internet privacy, state-sanctioned torture, or industrialized meat, teams of high school students pore over relevant halakhic sources and produce written arguments. They then present their oral reports and defend their conclusions before a panel of judges while they are all gathered together for a weekend-long Shabbaton.
This version of Moot Court helps students engage with ancient commentary and wisdom as well as the important issues of the day. It brings what could feel like dusty scholarship and abstract issues to vivid life, and turns students into articulate, passionate, and confident advocates in service of a cause. Moot Beit Din is excellent preparation for law school but even better preparation for a thoughtful Jewish life.
---
This year the competition will be held in Los Angeles, April 16-19 2015!
Thank you to our member schools, Milken Community Schools and New Community Jewish High School who will host the event.
---
Registration for this year's Moot Beit Din is now closed.
Please contact Yael Steiner, Student Program Coordinator with any questions.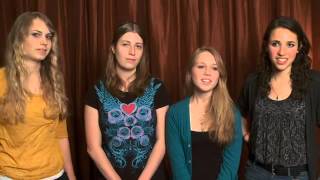 Moot Beit Din Video
Student participants in Moot Beit DIn share why the program is meaningful to them.
---
Moot Beit Din Livestream
---